Retouching
It's rare that a project wont involve an element of retouching and your pictures need to look their best to 'speak a thousand words'. Here are a few examples of retouching that I have done for clients in the past. From correcting Sale Sharks new season's kit to creating room sets for Housing Units from multiple original images.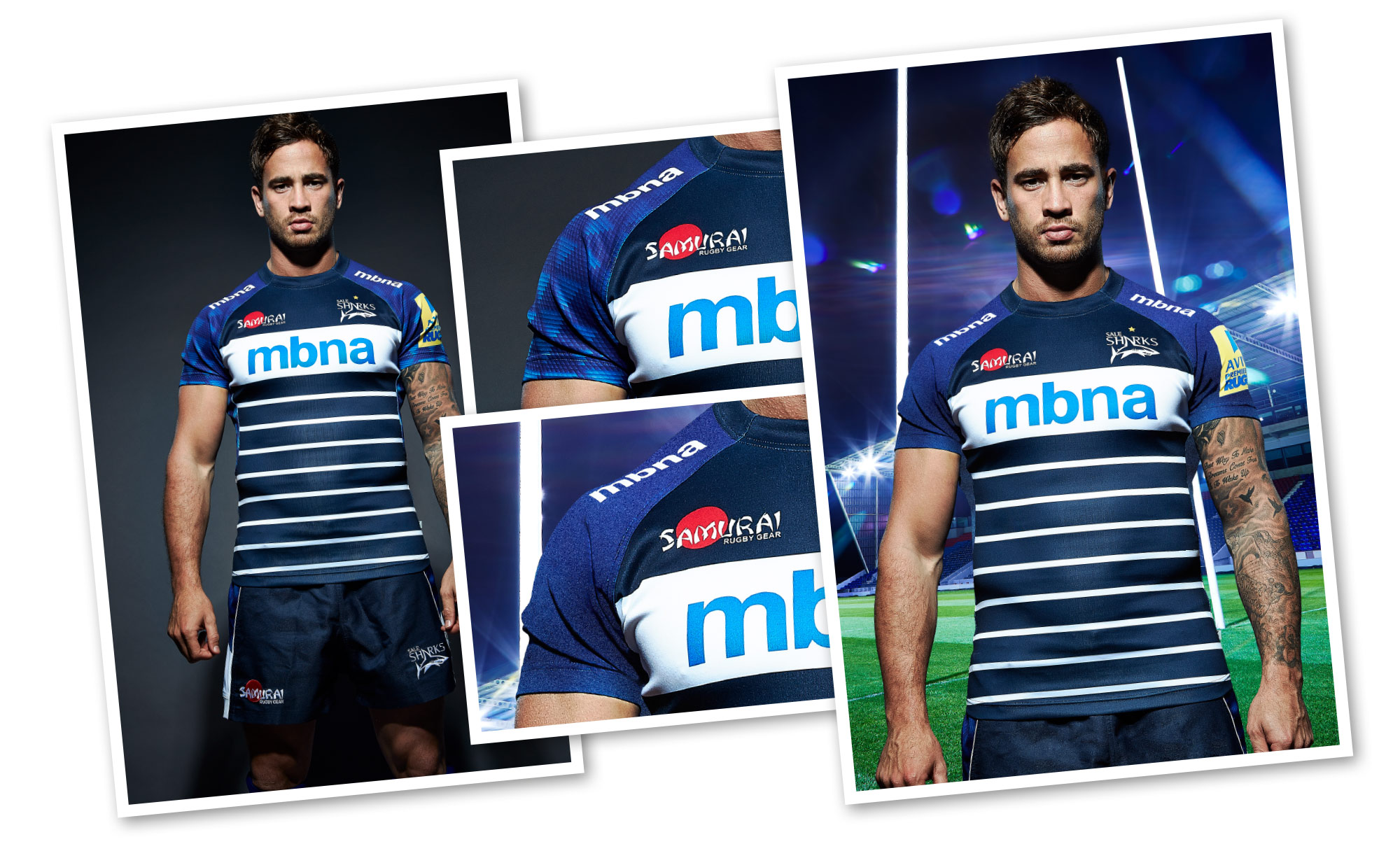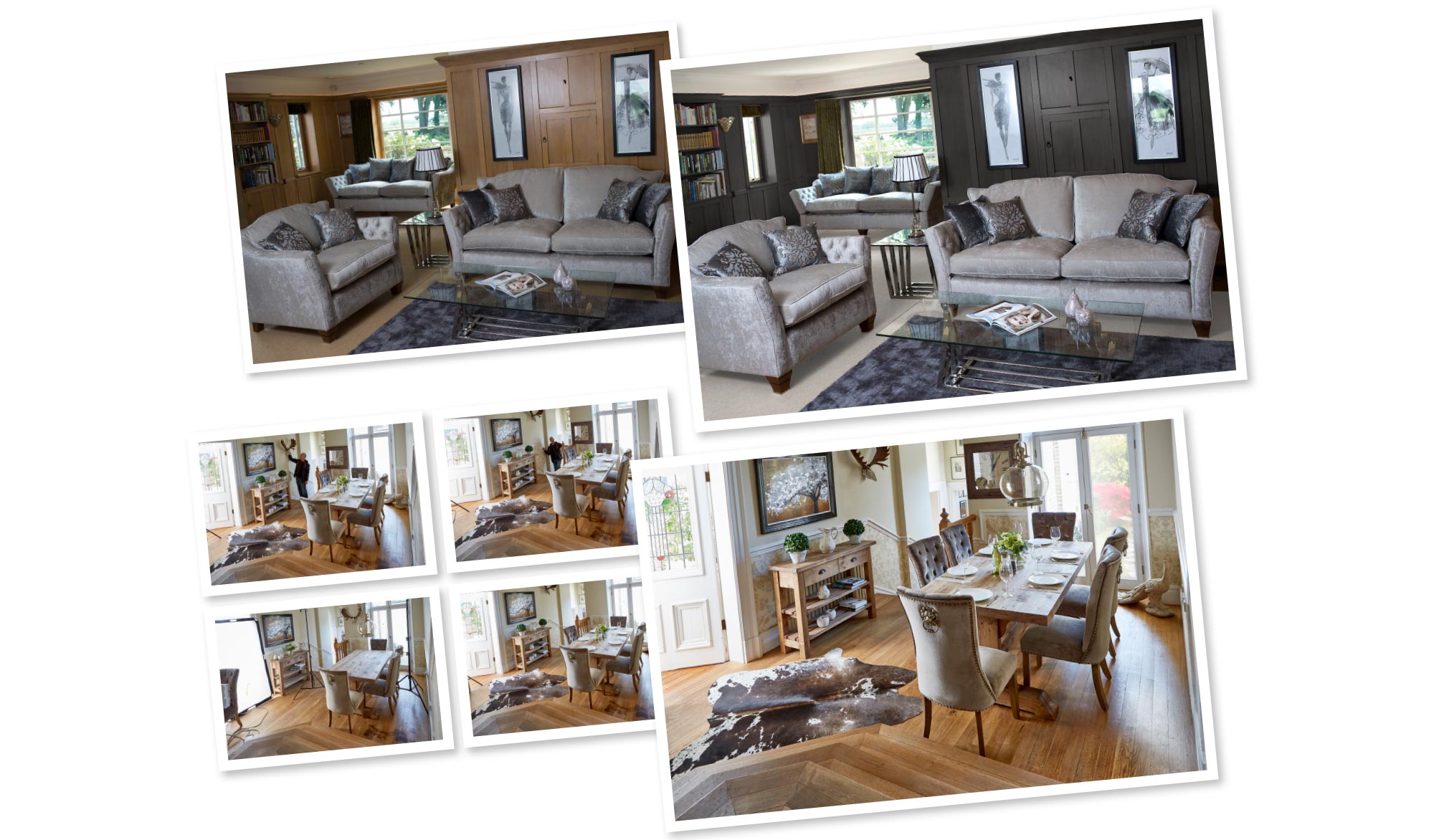 Housing Units seasonal DM brochures regularly involved photography to showcase their new ranges. The new room sets are the showstoppers of the brochures and advertising and while the photography needs to be amazing the retouches give the images the final wow factor. For practical reasons it may not always be possible for all the elements for one room set to be in place all at the same time. So multiple photos are shot and the image is carefully constructed after the event.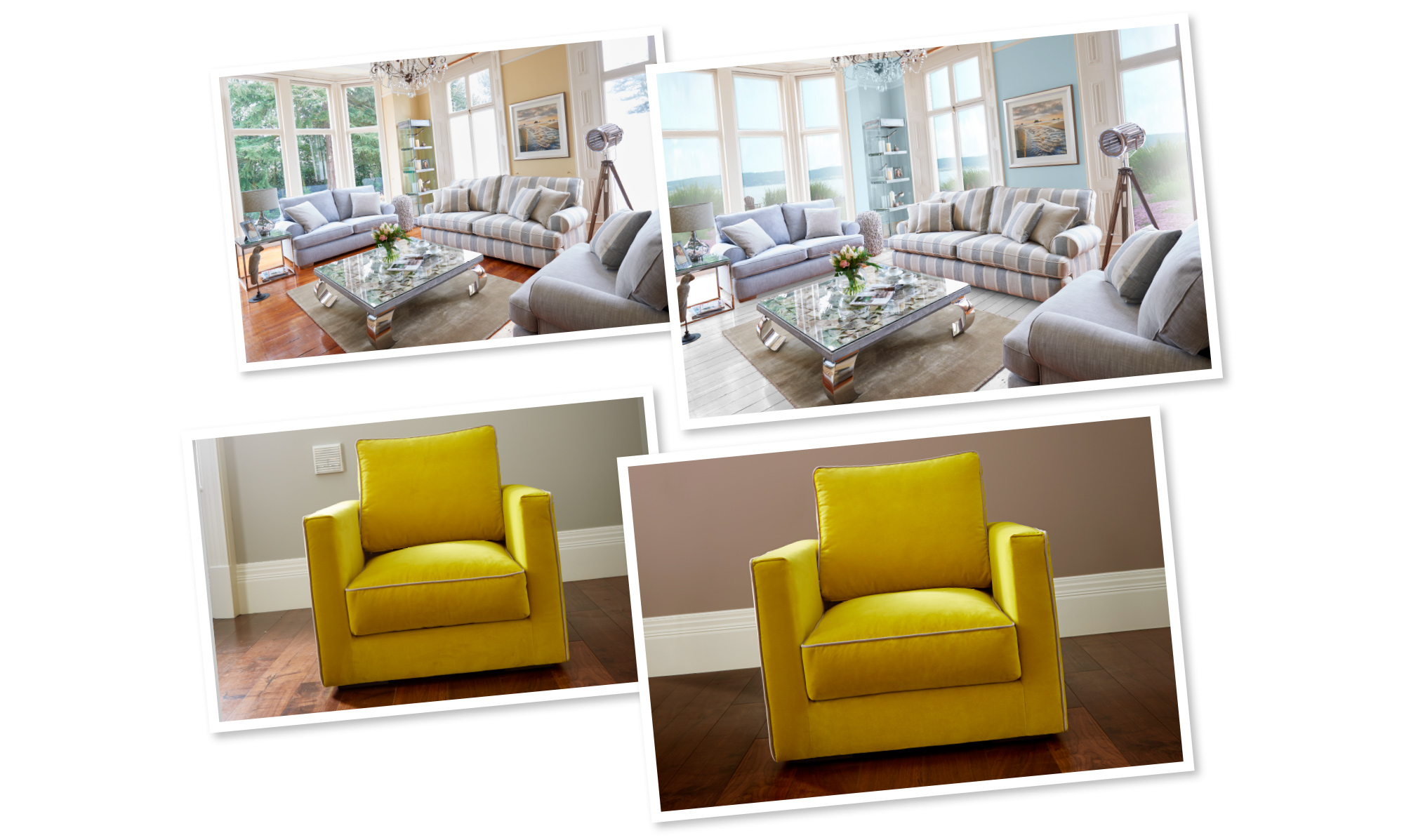 As well as being meticulous and detailed, retouches can be fun and spontaneous. I created these topical images for Perfectly Clear's social media activity. Whether it was Wimbledon or Halloween, the shots of their mascot scientist were manipulated and published in a couple of hours.