Housing Units Seasonal DM
Housing Unit's 4 seasonal sales are the biggest events in their calendar. The direct mail brochures, instore POS and e-shots designed while at We Are Brave to promote these events ensured that footfall shot up and each sale was more successful than the last.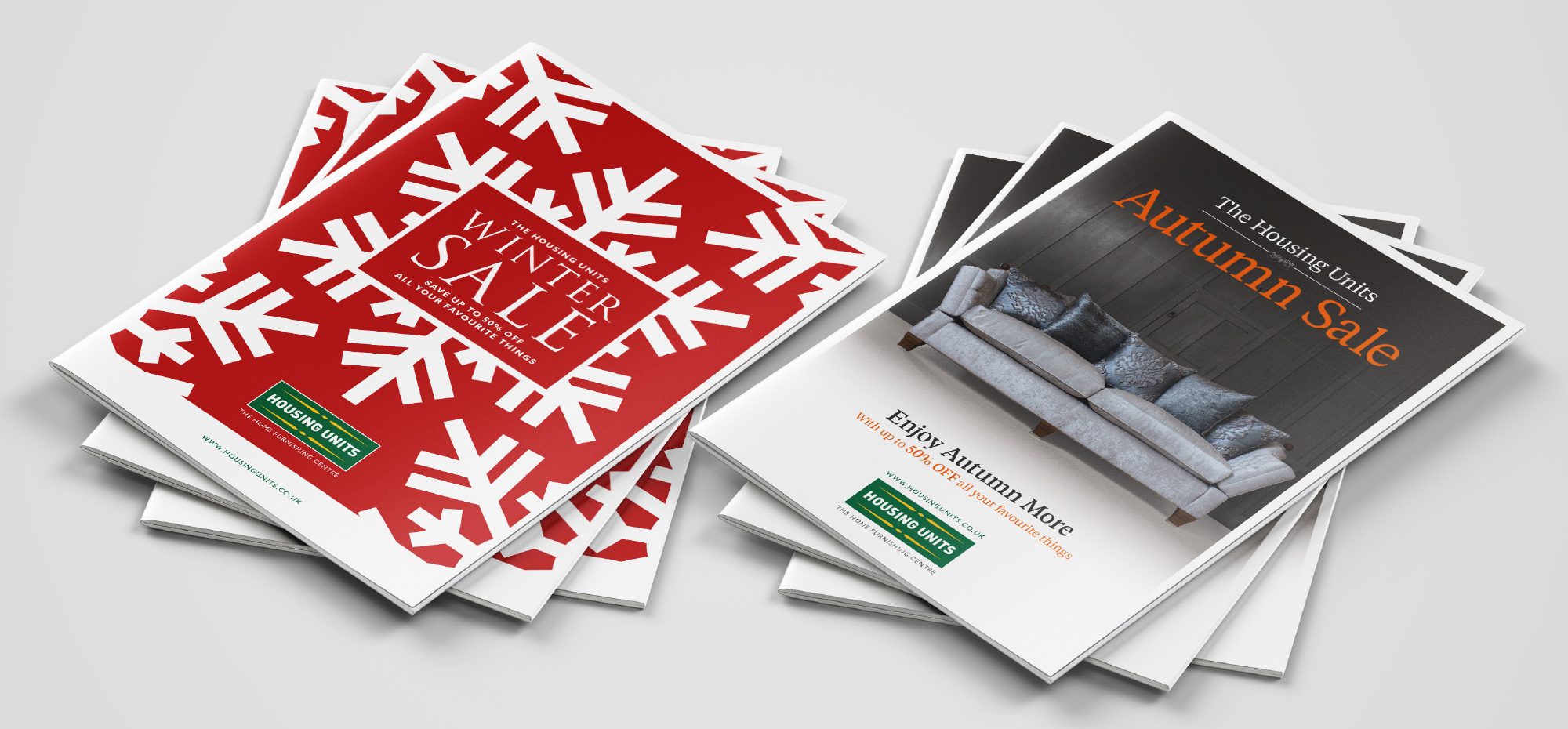 New creative routes, 100s of products lines, new photography and retouching – the Housing Units seasonal sales promotions are multi channelled and multi faceted campaigns that require creativity and organisation in equal measure.