Gazprom Energy
The Road to Net Zero report
After a comprehensive rebrand, all of Gazprom Energy's new communications must follow the new guidelines. Among the first up is this 32 page report outling how they can help their customers achieve 'Net Zero'.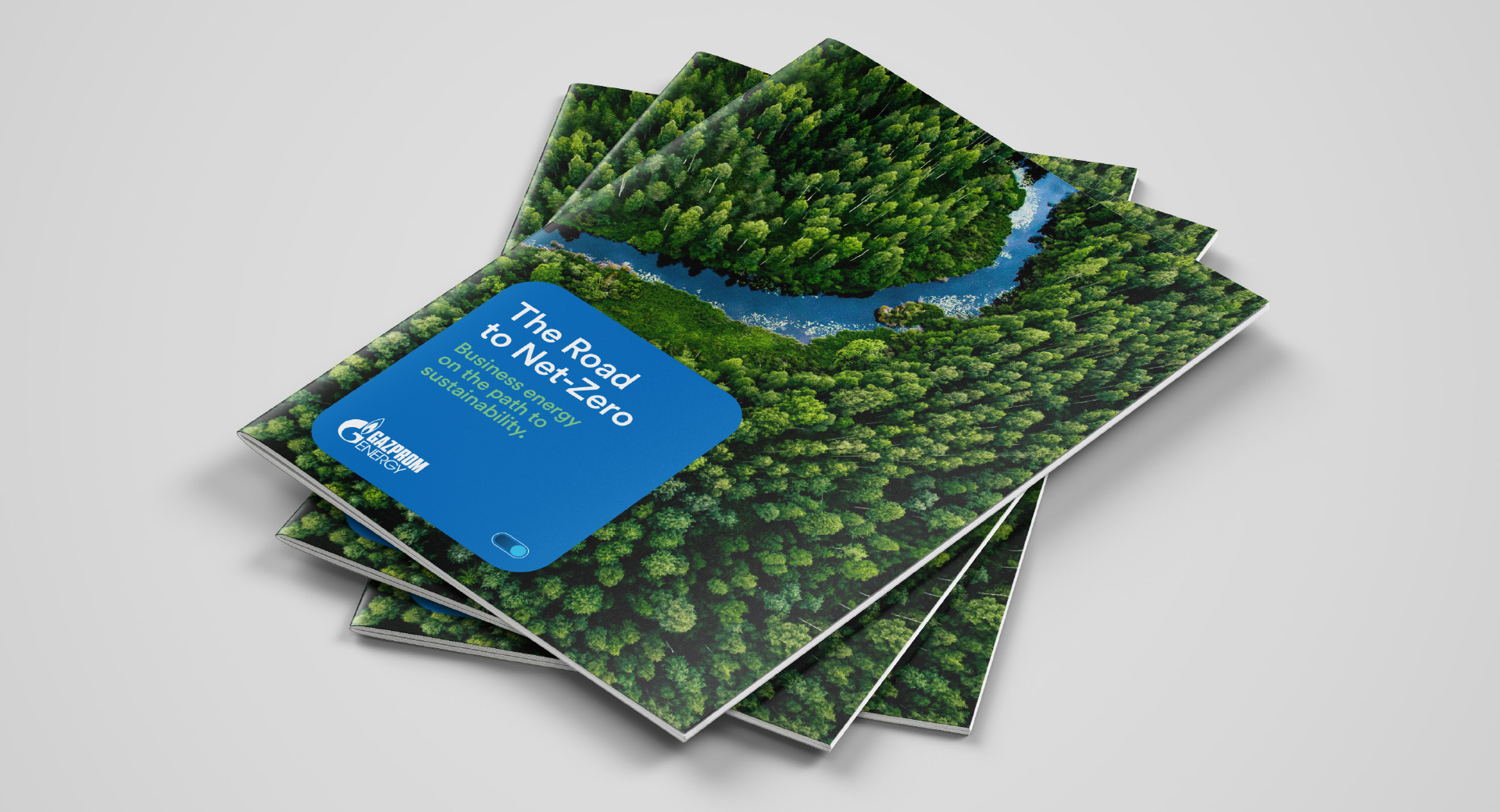 This document is prepared for print and also digital, complete with hyperlinks.